During this 8 module course, learn SheEdits' entire scholarship search process. In an easy to understand video format, you will learn the specific steps for how to:
Locate Relevant and Obtainable Scholarships
Explore Specific Scholarship Criteria
Decipher Between Scholarships, Grants, and Loans and Navigate the FAFSA
Locate Money at Your School
Finance Advanced Degrees like Master's and Doctorate Degrees
Navigate Scholarship Season
Contact Scholarship Organizations
Find Hidden Scholarship Gems
(Click the "Curriculum" tab above the video to learn more about each section.)
You will walk away with the exact steps you need to start having immediate scholarship success. Each of these sections contains step-by-step scholarship methods with examples. Even if you are BRAND NEW to the scholarship process, you will walk away feeling empowered, knowledgable, and confident on your scholarship journey.
This course also includes these bonuses:
✅A complimentary, live coaching session with a scholarship expert ($100 value)
✅Monthly small group coaching sessions with a scholarship expert. During these Zoom calls, you will be able to ask your scholarship questions and get live feedback ($912 value)
✅An editable scholarship workbook ($100 value)
✅Membership to SheEdits' exclusive Facebook group where current scholarships are posted weekly. This supportive Facebook community will also allow you to connect with other college students and their families going through the scholarship process. ($250 value)
✅Instant access to exclusive interviews and bonus trainings, including an appeal letter training and a FAFSA training. SheEdits hosts frequent interviews with others who have also gotten scholarships or graduated debt-free, and they share their methods to success. ($150 value)
✅Unlimited, lifetime access to the course ($597 value)
Don't have the full $997 right now? Choose PayPal Credit at checkout to split your payment into 6 monthly payments with 0% interest!
Who is this course for?
➡️High school students
➡️Current college students
➡️Adults considering going back to school
➡️Undergraduate students
➡️Master's and doctorate students
➡️Full-time students
➡️Part-time students
➡️Students with any GPA
➡️Basically, ANY STUDENT WHO WANTS TO GRADUATE DEBT-FREE!
What are others saying about this course?
"I enjoyed this live course and I have learned so much about obtaining scholarships. I will most definitely tell someone about this course because I believe that it would be beneficial to know about the whereabouts on finding good scholarships. The best thing about this course is the information on when to apply also."
"It was very informative and well constructed. All questions were answered. Also, you were well versed during the presentation."
"This course really gave me some great insight. There are things I learned that I never knew before. Even things I did know were explained even more."
"I feel this course was very helpful because it helped me understand the importance of the specific information when looking for scholarships. I believe this course was very beneficial because every section and question I had was definitely covered. I would recommend this session to other friends in my school and at my church."
"I thought it was extremely helpful! There were a lot of tips I've never heard of before!"
Students have won thousands of dollars from taking and participating in this course!
But don't take my word for it…
 
Kiaya


Elizabeth

Jasmine
Still have hesitations?
I can't afford this course right now!
This course is an investment in yourself! Most scholarship awards are $500-$1,000 AT MINIMUM. By winning just one scholarship, you will have made your money back. Plus, you don't have to pay the whole course fee today. Select "PayPal Credit" at checkout to split your payment into 6 interest-free installments.
I can figure out the scholarship process myself.
It took me years to learn the scholarship process. As a high school senior or current college student, you do not have the luxury of time. Those tuition, room and board, and textbook bills are due every single year. In this course and during the coaching sessions, you can learn what it took me years to figure out in a fraction of the time.
I need to think about it some more.
The longer you wait, the more scholarship money you are leaving on the table. Scholarship applications close all the time. You don't want to miss out on thousands of dollars by delaying!
I'm afraid this course will be a waste of money. I've tried applying for scholarships before and it didn't work.
You will learn the exact techniques that won me $50,000 in scholarships and grants and have helped SheEdits clients win hundreds of thousands for school – glory be to God! If you consistently use the methods and strategies taught in this course, you will be an excellent candidate for many, many scholarships! This course teaches a winning scholarship formula in digestible, easy-to-understand steps.
I'm not smart enough/young enough/athletic enough to win scholarships.
First of all, you are amazing! There are scholarships for all kinds of students in all kinds of situations. You don't have to be the "traditional" student to win money for school. I did not have a 4.0 GPA, was terribly unathletic, and my parents made "too much" according to my FAFSA, but I still won enough scholarships and grants to graduate debt-free!
I don't know anything about who is teaching this course. Who are you?
I'm glad you asked! My name is Brianna Membres and I was blessed with over $50,000 in scholarships and grants, glory be to God! I graduated with a degree in education and was a classroom teacher before starting SheEdits. I am incredibly passionate about helping students win money for school. Check out some of my award letters here!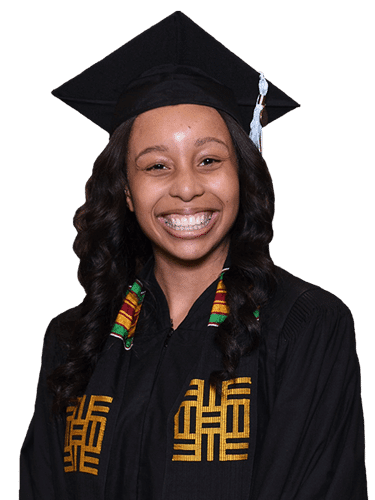 I have a few more questions!
Check out our FAQ page to get the most commonly asked questions answered.
Want additional, personalized support in addition to the course? Check out our Gold Package!
Prefer to talk?
If the above information and FAQ page didn't answer your questions, we'd be happy to schedule a consultation! Lock in your time here.
Course Features
Lectures

11

Quizzes

0

Duration

2 hours

Skill level

All levels

Language

English

Students

55

Assessments

Yes